Welcome to the Pension Moarhof in Terenten

Into the sun - into the sun-drenched village Terenten. Here, where according to the local lore the sun never goes down, we offer a unique vacation experience in the Kronplatz vacation area.

Our house is located amidst luscious green meadows and forests in the dreamy hamlet of Margen, only 23.5 km away from the Terenten's village center. Here, at 1.300 m above sea level, farming is omnipresent and the farmers and farm wives work every day to preserve the culture of the South Tyrolean landscape. There is plenty of room for rest and recuperation, for the young and the young at heart.
Tourism meets agriculture - The Pension Moarhof combines farming and tourism under one roof. Agriculture is an important subject for us and if you are talking about the Moarhof, you just have to talk about farming, while still keeping hospitality and food service in mind. The reciprocal cooperation of farming and tourism has enabled us to provide you with unrivaled offers.
We operate the Moarhof in Margen with pride and diligence, always keeping sustainability in mind. A self-understanding we are happy to share with our guests, thus we are looking forward to welcoming you here!
"We" are Magdalena and Karl with our children Reinhard, Miriam, Barbara and Martin. The Moarhof in Margen by Terenten has been farmed by our family for over 500 years. In the beginning the Moarhof was a purely agricultural enterprise, since 1974 the farm is also open to vacationers. Thus, we can look back on a 30 year tradition in tourism.
From the unique location of the Pension Moarhof - at the entry way to the Puster Valley in the vacation area Kronplatz - you can start your excursions into the natural and cultural South Tyrolean countryside after enjoying the hearty breakfast buffet. In the evenings, our family farm will provide you with tasty traditional dishes as well as home-style cooking.
Almencard & Museumobil Card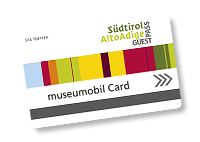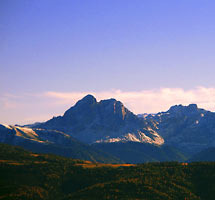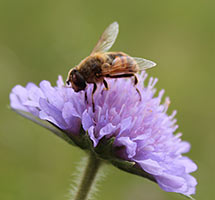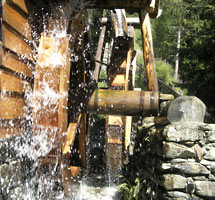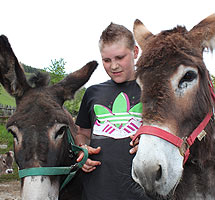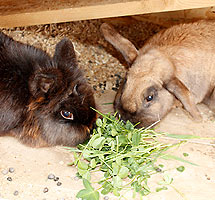 The weather in South Tyrol: